We Support, Enrich, and Empower Students and Educators in PV Schools.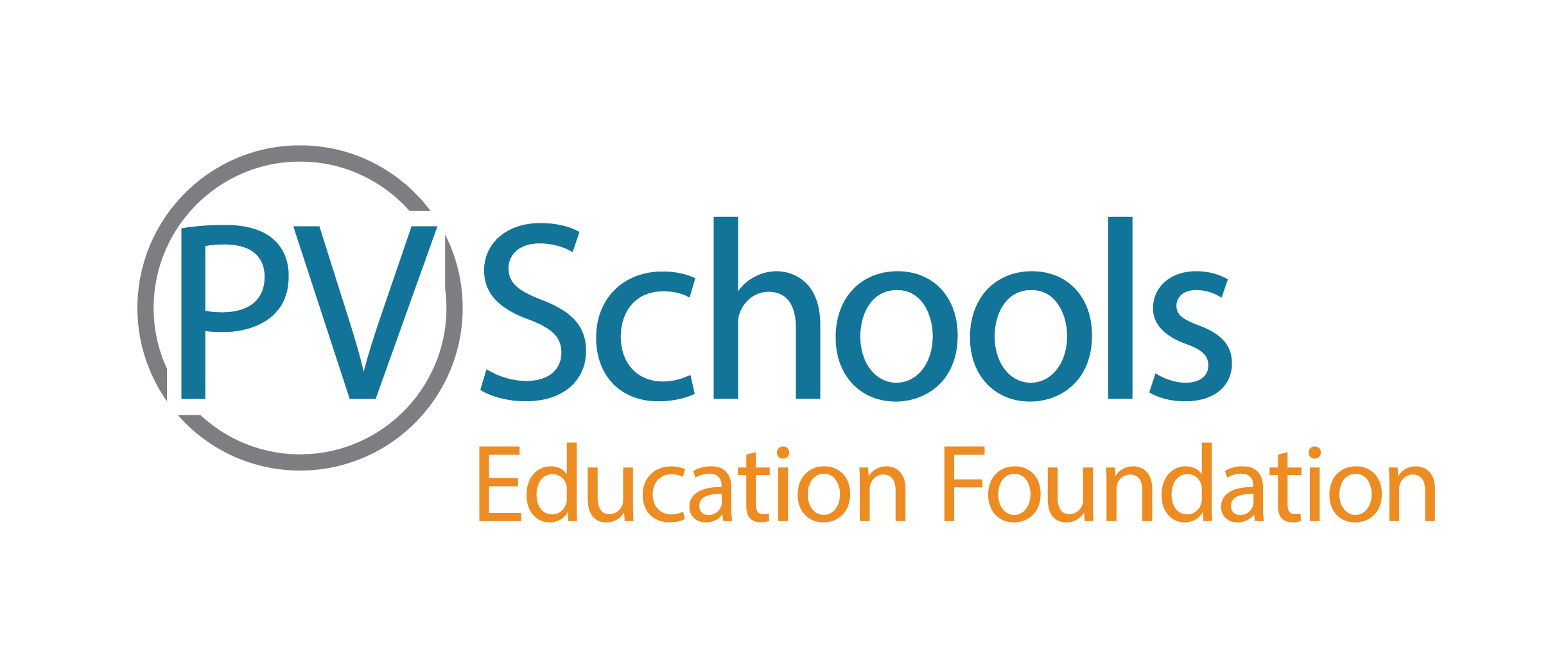 PV Schools Education Foundation is a 501(c)(3) non-profit organization that raises funds to support the Paradise Valley Unified School District's mission "to cultivate world-class thinkers." Through our philanthropic and community-wide efforts, we provide critical assistance for programs and educational opportunities to benefit students and educators throughout the district.
SUPPORT
We support teaching and learning by collaborating with our generous donors to fund valuable programs and initiatives.
ENRICH
We enrich the educational experience for our students by increasing opportunities for innovative and project-based learning.
EMPOWER
We empower students by providing financial assistance that addresses issues of equity to help them reach their potential.
Through collaboration with our generous donors, board of directors, and the PV Schools community, the Foundation provides financial support for a variety of programs and educational opportunities each year to benefit PVSchools' students.
Recent Funding Highlights
Educational field trips for PVSchools' 19 Title I schools
District-wide teacher mini-grants for project-based learning
PSAT testing for PVSchools' 2500+ sophomores
Out-of-school time educational enrichment and academic intervention opportunities for high-need students in  Title I schools
District-wide employee appreciation drive-through event
James P. Lee Equity Fund academic enrichment initiatives
Hospitality for Business Advisory Council,  and Minority Student Achievement Network Middle School Equity event
Door prizes for annual new certificated employee event
District-wide employee retirement and service recognition event
End of the year activities for graduating seniors
Support for the Volunteer In Paradise program
Past Foundation-assisted Programs and Initiatives
Future for Kids – Discover Your Future program
CREST (The Center for Research in Engineering, Science, and Technology) – a specialty program offered at Paradise Valley High School
College Scholarships
Accelerated Reader programs
District Spelling Bee
John A. Kriekard Hands On Science Center
AVID
First Tee Golf programs
Tutoring & Academic Bowl program
Digital library titles
High School Career & Counseling Centers
"An investment in knowledge pays the best interest."
- Benjamin Franklin
Instantly and securely make a one-time or recurring donation
Please make checks payable to: PV Schools Education Foundation and mail to:
PV Schools Education Foundation
PO Box 22252
Phoenix, AZ 85028
Payroll Deduction for PVSchools Employees- Complete a simple authorization form and send directly to Payroll (DAC) via interoffice mail.
We welcome new, unused items or gift cards for raffle prizes (golf tournament, retirement reception, professional development incentives).
Please feel free to contact us at (602) 346-8373, if you have questions or would like assistance with your donation.
ADDRESS
3241 E Shea Blvd, Ste 1 #420
Phoenix AZ 85028
The AmazonSmile Foundation will donate 0.5% of the purchase price from your eligible AmazonSmile purchases to PVSEF! CLICK HERE to begin shopping!